Hello, we are
Haley Bridge
Building the Future of Technology.
What We Do
Combining 45 years' experience in the industry with modern-day, tech-led recruitment techniques, we provide top talent to our clients in Technology-led businesses in the UK, Europe and the US.
Our Experience
Access to niche, highly sought after Product Specialists.
Helped over 50 clients to scale their Product teams to success.
Access to multiple passive Project Managers with specialised skills.
Helped over 30 clients to build their Project Management functions .
Access to multiple QA Engineering specialists in niche areas.
Helped over 50 clients to build their QA Engineering teams.
Access to highly sought after mid to senior level Software Engineers.
Helped over 40 clients to scale their Software Engineering teams to success.
Access to multiple Data Scientists, ML Engineers and Bioinformaticians.
Helped over 30 clients to scale their Data Science teams to success.
How We Stack Up
With a powerful engine of a highly specialised delivery team within Data Science, Software Engineering, QA Engineering, BA/PM and Product recruitment, immersive account leadership, and robust market intelligence programs.

Our team ensures the highest quality outcomes and partnerships with employers and talent planning for their future.
Percentage of CV sent resulting in interviews
75%
Percentage of candidates given offers
75%
Percentage of client's retention rates
100%
Our Partners
Risk Shapes

Profile Pensions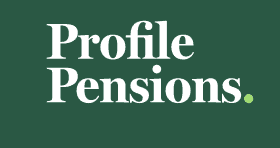 Livemore

BP
Treliant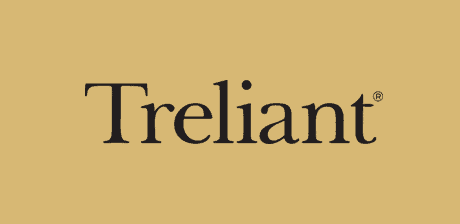 Digitearre

Go City
BVNK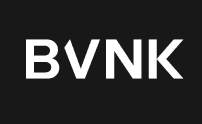 Deutsche bank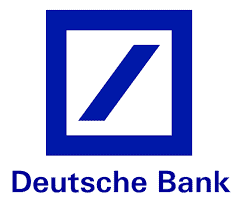 Risk Shapes

Single Track
Risk Shapes
Risk Shapes

Money Box
BACB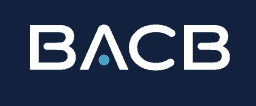 Handlesbanken
Genesis
Knite Frank
Tray Port

Commodo proin vehicula tempus at sit varius nunc penatibus montes
Eric Vennestrom
MD GXconsult

When building project teams, I often need to reach out to expert recruiters who know the market and have a large network. Manoj and I go back a few years now, and he is my go-to point when it comes to financial services, especially in London. With a huge network, great understanding of the market and a very personable approach, I recommend Manoj to anyone who needs a rockstar recruiter up their sleeve, will use his services always.
Robert Heindl
Singletrack – Head of Client success

When we started partnering with Haley Bridge he spent quite some time getting to know the company, our culture and ambition as he, as well as we, believe that cultural fit of candidates is as important as subject knowledge and experience. Unlike other agencies I worked with over the last years, I absolutely know that Nihal will only present candidates who match our requirements in those and other areas discussed for the various roles we have within the team.
We are a dynamic team at Singletrack and as a result, the CS team and roles at Singletrack are constantly changing and evolving, and consequently so are the job roles we are hiring for. Nihal has been actively supporting this change by fully understanding the requirements for each job role, constantly re-evaluating the match between candidates and job role requirements and taking appropriate action. The outcome typically is that Nihal is able to very quickly present well-vetted candidates.
Nihal is making a very difficult job appear easy and almost relaxed, even though I know how much work and time has to be invested by him in the first place.
Expanding a work unit in numbers is what most recruiters can do, but growing a team into a homogenous, highly functional, flexible team is something I don't think we could not have achieved without him.
Razvan M
It was great working with Manoj! He was very patient and helpful when I had questions or worries – it was a pleasure to talk to him – I highly recommend!
Charlie Coleman
Haley Bridge was excellent, kept me up to date at every step of the process and was a key part of me getting a dream job (working with some great people). Thanks very much Manoj!
Eugene Rachitskiy
Had a pleasure of working with Haley Bridge. It was one of those rare experiences that are worth picking up the phone for. Can safely recommend to both clients and candidates.
Dragan Andric
I've had the pleasure speaking with Manoj at Haley Bridge who is passionate in finding the right candidate to fill for prominent tech roles. I've worked with different firms like this previously, but this one sticks out to me in particular due to its flexibility and honesty. People and technology change all the time, and this is the right group of folk you'd want to continue holding relationships with. If you're seeking a new techy career opportunity, this is the place to go.
Manvir Neta
Amazing experience dealing with Haley Bridge. Constantly available to help with any questions throughout my interview process. Would recommend to anyone looking for a role in technology. Great guys in general & will keep in touch for future opportunities!
Karen Macdonald
I have dealt with many, many recruiters over the years, both as a hiring manager and as a candidate. Nihal at Haley Bridge stands out from many of these because of his exemplary professionalism, extensive knowledge of the industry and genuine care for the well-being of those that he is placing. His approach is genuinely refreshing as he really is about finding the right fit for both candidate and firm. I would whole heartedly recommend him and this firm to those that are looking for their next role and indeed any companies looking for a recruitment firm who want excellence and great service; a service that is often very different from what is available out there. It's very apparent that Nihal genuinely cares about his work, candidates and what is best for both the firm's and the candidates he represents.
Eromosele Edeawe
I worked with Haley Bridge; Manoj was very professional and was great at matching me to suitable roles and arranging interviews. He provided materials to help me prepare and always took my feedback onboard. The effort and organisation was first class.
Nilesh Chaudhary
I would highly recommend Haley Bridge. Had an amazing experience interacting with Nihal, he was supportive and responsive and was ready to answer any questions at any point of the day. His market expertise and technical knowledge makes him undoubtedly one of the best consultants.
Abhay Mishra
From the first call with Haley Bridge till the end of the process, it was a wonderful experience. The experience I had, made me realise how a recruitment process can be smooth and effective. Nihal was always available to answer my question and keep me up to date with the process. He was also guiding me to be focused in the right direction. Having him in the process really reduced the stress of the whole process. He is honest, passionate and dedicated towards his work. I would highly recommend Haley Bridge to candidates and companies. Thanks again !
Neil T
I've known Haley Bridge for several years and was very happy to take a call from them about an interesting role recently. Every stage of the process was handled professionally. Manoj helped me prepare for some of the interviews which was a great help. With his assistance and encouragement I managed to secure the role Manoj clearly knows the Devops field well and that experience helps him find the right candidates to match the roles he is recruiting for. This benefits both parties, and ensures that interviews meet expectations and his clients' time is not wasted by poorly suited candidates. I can recommend Haley Bridge highly to any clients or candidates especially in the Devops field.
Luigi Delbasso
My experience with Haley Bridge was great. Nihal was extremely professional and I felt very supported as I moved through the recruitment process – I would recommend Haley Bridge to anyone looking to change role.
Setareh Moini
I would highly recommend speaking with Haley Bridge to anyone looking for a new role. Nihal was very supportive and professional, he really took the time to understand what it was that I was looking for and provided great advice. He was a great communicator throughout the whole process and is highly skilled in his role.
Geetika Khurana
I worked with Haley bridge for a potential role, and my experience all the way through has been nothing but brilliant! They don't just reaches out to potential candidates with a client specific job spec but is open to hear the requirements from the candidates as well. Haley Bridge helped me find a suitable role, kept me posted throughout the process. They are very professional and I would be more than happy to recommend and to work with him in future.. Thank you HaleyBridge
Christopher Sumter
I was a client of Haley Bridge. Through their understanding of the role and my work background, Nihal did a great job of matching me up with an opportunity that suits my skillset. He provided solid guidance throughout the process and I highly recommend the services of Nihal and of Haley Bridge.
Jonathan Clarke
Haley Bridge was professional and supportive throughout the whole recruitment process for a role I applied for. They provided thorough follow up feedback and effectively managed the end to end process to ensure it ran smoothly. I would highly recommend this company.
Yurdakul Celebi
Haley Bridge helped me finding my current role at Genesis. I was quite impressed by how he explained the company and the role to me in detail. Even after our initial conversation I was able to picture myself working for Genesis. He was also supportive during the interview stages and provided all the details I needed to succeed. Nihal is a recruiter who honestly cares about his candidates and as well as his clients. Therefore, I wholeheartedly recommend him to anyone who is seeking a new job or who is looking to hire talent.
Matthew Forsythe
Program Manager

When making my last career move, Oct-15, I dealt with Manoj. He was extremely knowledgeable of both the role and the company and took the time to develop a strong working relationship with me – one that we continue to have today. His approach to explaining the role and ensuring this aligned with my own career aspirations was both refreshing and ultimately successful for both of us. I have no hesitation in recommending Manoj, he is an excellent and very professional recruiter. I wish him every success in the next step of his own career journey.
Sarah Chime
Business analyst

Nihal is extremely professional and highly effective in his approach to recruitment. Nihal stands out from other recruiters because he is very quickly able to identify a skills-match between the candidate and the prospective job role. He does this very naturally and accurately, which creates and frictionless application process for the candidate. Many other recruiters often try to 'force a square peg into a round hole' which is not an ideal approach. For this reason, I have thoroughly enjoyed working with Nihal. He looks out for both the candidate and the prospective employer. I highly recommend him to anyone looking for a new role and want to thank him again for the most seamless & enjoyable recruitment process I've experienced.
Gian Mahil
Director Of Innovation at eFraud Detect

I have known Manoj as a recruiter for over ten years and found him to a true professional. I like his approach he spends time to understand the requirement, then checks his understanding of the requirement before going in to 'hunt' mode. He usually finds high quality candidates for me. I would recommend him to anyone as a recruiter.
Samir Patki
Head Of QA at European Central Counterparty

Manoj is one of the sensible recruiters I have come across. He has very good understanding of the exchange & clearing technology (that's how I met him), he takes time to understand the organisation, culture and has always provided top suitable candidates. During the hiring process, keeps you up to date with the progress. He is simple, friendly & no nonsense individual. I highly recommend him.
Review from FCA
Rebecca Waite – Business Change – Financial Conduct Authority

I would not hesitate in recommending Nihal and Haley Bridge in representing you on your next placement. Haley Bridge stand out for their level of professionalism, knowledge and insight into the company, the process and more importantly their honest and personable approach. The whole process felt very personal, straight forward and transparent with lots of great advice along the way. Nihal genuinely cares about the people he places and wants the best for both you as a candidate and the hiring company, to ensure the best possible fit – you really are more than just another applicant when you have the support of Haley Bridge representing you.
Maxim Gente
Maxim Gente Executive Director, Global Head of QA, Capital Markets IT at Crédit Agricole CIB

I have known Manoj for almost as long as I've been working in the City. His firm has helped me find a role a couple of times and I also worked with him when I myself needed to find candidates. In my opinion, Manoj is one a very few true professionals in this field, who really understands the recruitment business like no one else and who has a vast network of connections, built and nurtured over the years. Whenever I find myself looking for a move, I know exactly who to call first. And trust me: you'll be well advised to do the same.
Contact
Business Analysis, Project Management and Software Testing/QA Recruitment specialists, providing an end to end, tailored and transparent service to our candidates and clients.
2 Southbank Place, London, SE1 7NW
'The one' does exist, and we know where to find them